Jewelry Repairs  
All consumers in the jewelry business eventually need a repair at least a couple times in the lifetime of their jewelry. Jewelry repairs have been a business of its own and have been quite profitable for those in it. Repairs can be from small things like fixing a loose stone to big things like repairing broken center stone prong. The main thing is to go to someone professional so they can fix it and for it not to reoccur due to poor repair.
Jewelry repair has been known to be a very integral part in the business to the point that many jewelers actually have on-site jewelry repair shops. Most cases these jewelers will offer some free servicing like re-dipping and polishing and quick side stone checks.
Usually, when buying a piece of jewelry, the jeweler will let you know if you can come service your jewelry there for free or you might have to go somewhere else. It always is recommended to buy your jeweler at a place that will offer the servicing to you should something happen, they usually will know what to do best as it is their own jewelry.
Many people claim that jewelers will try to make money on repairs and that is not entirely true. The trick is if you go to a jeweler that you have never seen, then obviously he will charge you with a profit because nothing is for free. But when you have purchased your jewelry from them, they will gladly repair a minor fix for free as they have already made their profit on you.
The prices on repairs like side stone fixes can be anywhere from $75 to $250. It will all depend on the type of setting and obviously the size of the lost stone. One of the most common side stone repairs is, pave set side stones. This type of setting has the most issues when it comes to the stones falling out. It isn't something that jewelers can avoid and is just something you have to take into account when purchasing a pave set jewelry piece.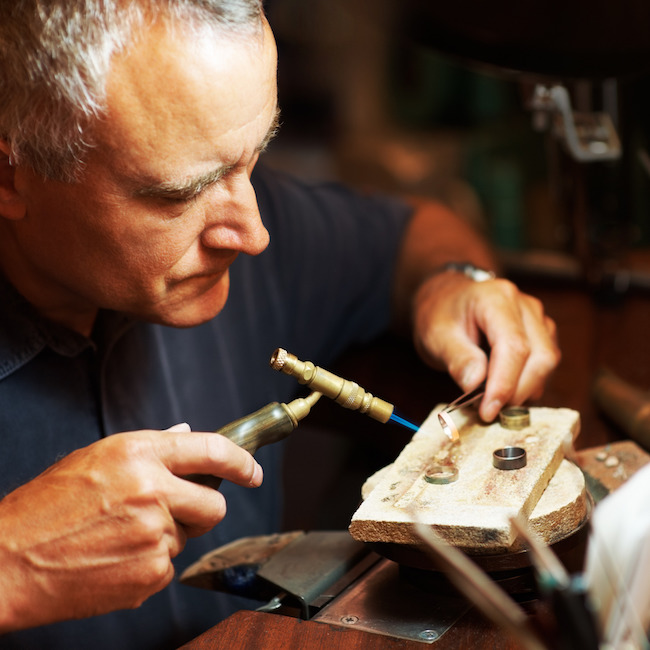 Lastly, make sure before you buy your jewelry that it is completely under some type of manufacturing warranty to save you a headache and obviously some money.